I am watching the Spike Lee 'Da 5 Bloods' a thoroughly engrossing, thought provoking and intense story of four black GIs who return to Vietnam in honor of their slain comrade and in search of the literal pot of Gold they left behind nearly 50 years ago.
Spike Lee pulls no punches in dissecting the long term effects on the black soldiers who carried the brunt of the fighting and the Vietnam culture which bore the brunt of American destruction visited on their country.
This is must see cinema.
Hanoi Hannah
https://en.wikipedia.org/wiki/Hanoi_Hannah
New York Magazine – Vulture 1.29.2021
Best Picture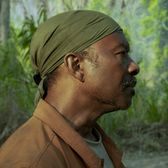 Da 5 Bloods
Time has come today for Spike Lee's Vietnam epic, which reentered the Best Picture conversation by taking Best Picture and Best Director honors from the National Board of Review, as well as a spot on the American Film Institute's top-ten list. It's an unexpected show of force for this June debut, a comeback made possible by the film's fiery political message, the legacy of Chadwick Boseman, and possibly the fact that the months on the calendar have lost all meaning.
Best Director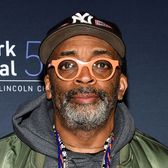 Spike Lee, Da 5 Bloods
Lee's Best Director prize at the NBR was an encouraging Oscar precursor: Every winner since 2010 has seen their film go on to crack the Best Picture lineup. The trophy's track record at predicting a Director nomination is less assured (it's gone to famously snubbed filmmakers like A Star Is Born's Bradley Cooper and The Martian's Ridley Scott), but it's a boost nonetheless to Lee, whose hypercinematic style stands out in a field full of stage-to-screen adaptations.